Nature has some great articles about dragons, that I came across lately. They are old, and probably well known. But I wanted to list them here anyway.
The first one by Hamilton, May and Waters is a warning that with climate change, the conditions for dragon breeding are rapidly reaching ideal conditions. And they are warning that the "Third Stir" might take place soon.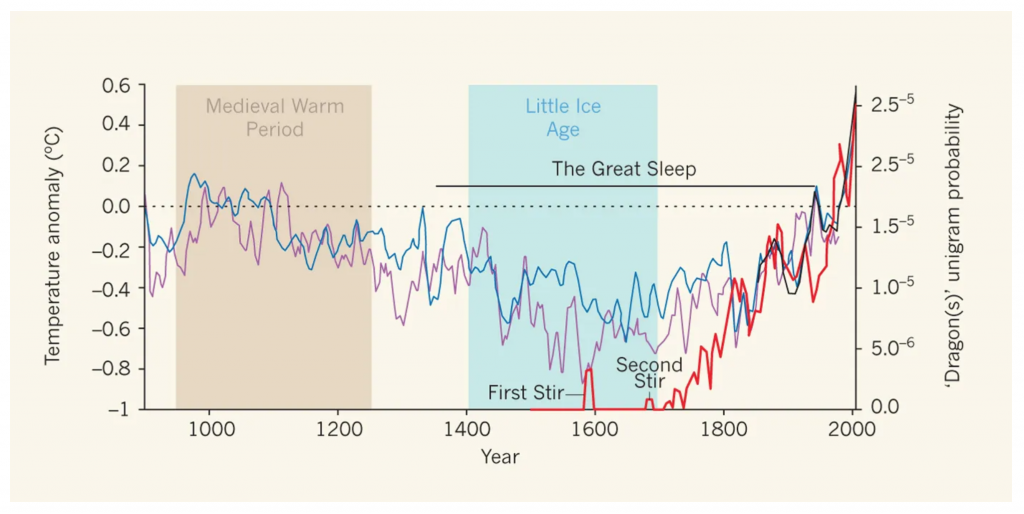 The second article I came across is on the ecology of dragons by May. It is about the ecology and origin of dragons and why they might have gone extinct.
References
Hamilton, A., May, R. & Waters, E. Here be dragons. Nature 520, 42–43 (2015) doi:10.1038/520042a.
May, R. M. (1976). The ecology of dragons. Nature, 264(5581), 16.